The Continuum
Last Updated: 6th December 2023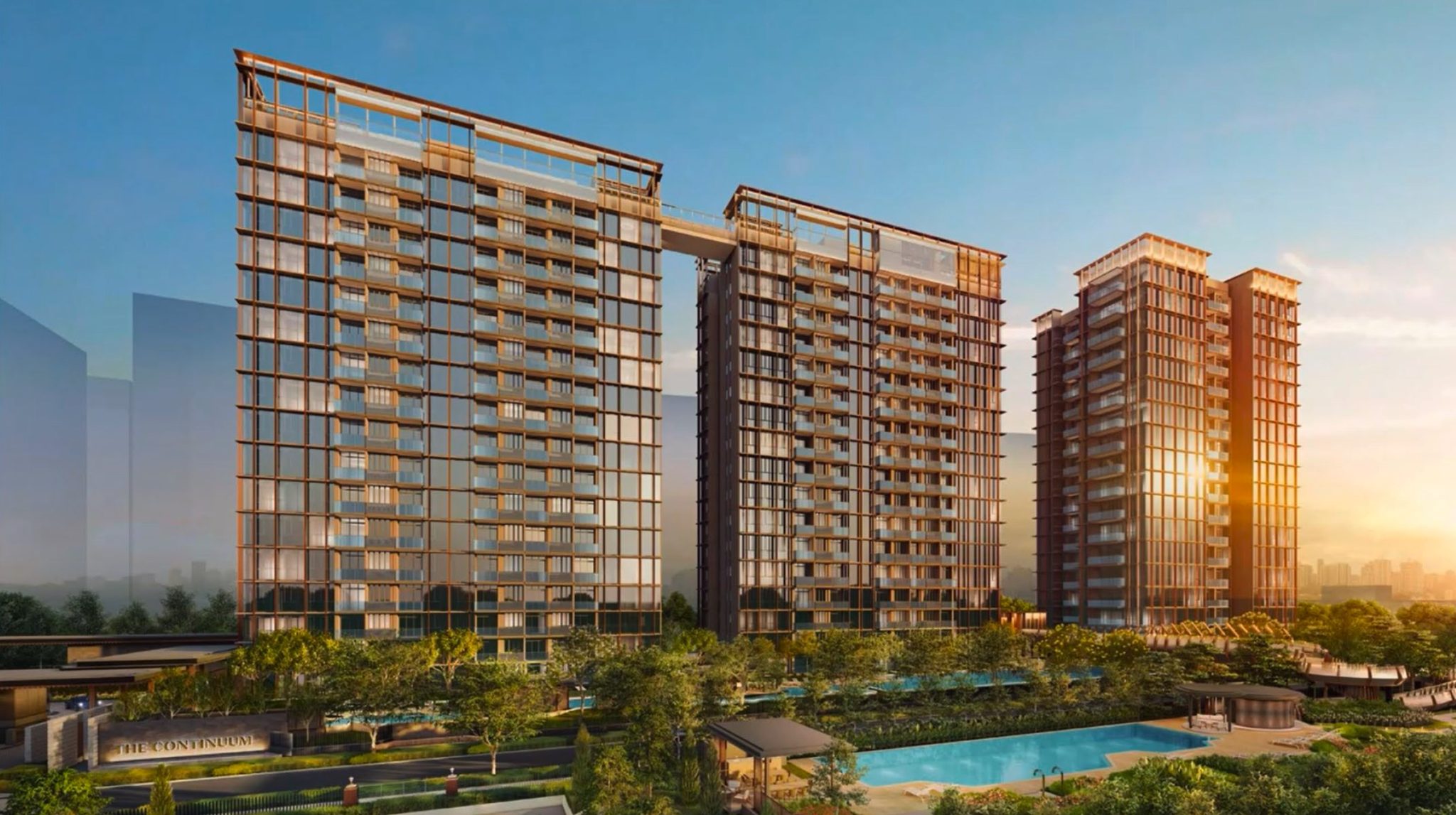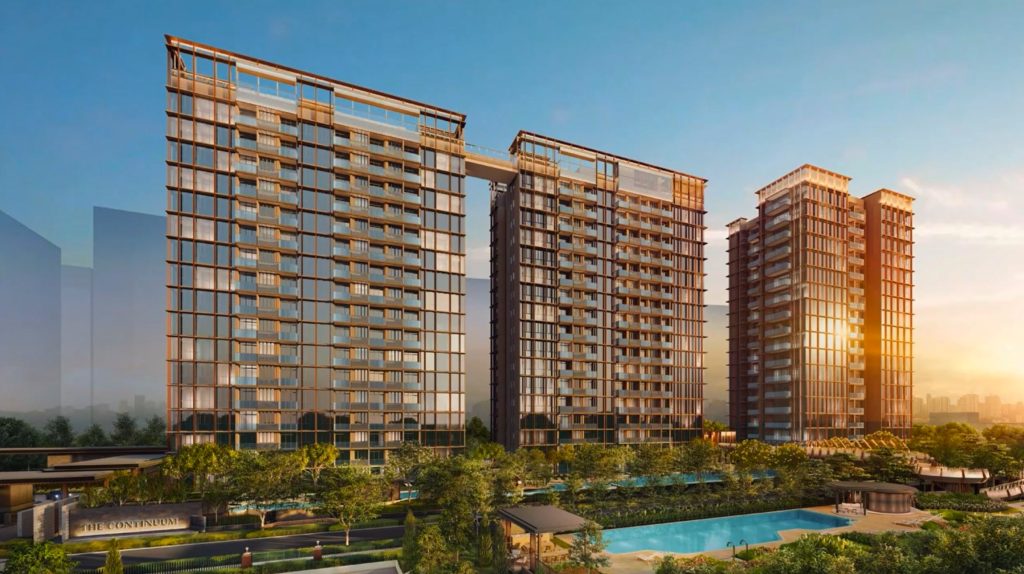 Book Appointment To View ShowFlat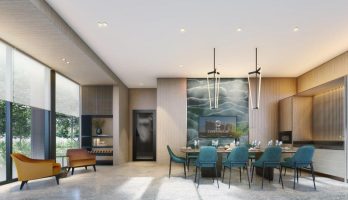 The Continuum is brought to you by Developers Hoi Hup Realty and Sunway development. Hoi Hup Realty is established in 1983 in Singapore. They are one of the biggest developers in Singapore who has a massive track records in real estate. They include mixed used commercial developments, landed housing, private condominiums and cluster strata housing. Over the years, Hoi Hup have completed more than 7600 residential homes in Singapore. Staying focus and committed on providing sustainable and quality homes is the Group's vision and only possible with Hoi Hup Realty's team of professionals.
Hoi Hup has received various awards and accolades over the years for their dedication and contribution the industry. They are the first developer in Singapore to receive Green Mark Platinum from government agency BCA.  With over 30 years of track records in the real estate industry, they are confident and committed to create the sustainable home of your dreams. Some of the projects they are involved includes Royal Square at Novena, Hundred Palms, River Cove Residences, Ki Residences and many more.
Sunway Group is founded in 1974 and their main business portfolio is in creating environment sustainable developments. One of the Group's key project was Sunway Development of City Kuala Lumpur in Malaysia. It is one of the first sustainable and integrated smart town ship in Malaysia which was transformed from a wasteland. Over the next 40 years, Sunway Group ventured into other sectors like real estate development, healthcare and hospitality and education and retail.
The upcoming freehold The Continuum located at Thiam Siew Ave is their latest development. More information on the pricing, project details, elevation chart and floor plans can be found on this official developer site.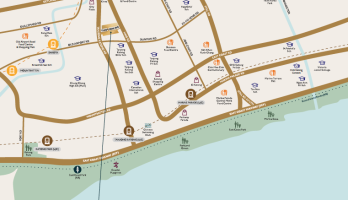 The Continuum Location Map
Located at Thiam Siew Avenue, The Continuum is right at the prestigious private enclave of Tanjong Katong and Haig Lane of Singapore. The upcoming freehold development by Hoi Hup and Sunway is near to Paya Lebar MRT and Dakota MRT stations and near to the major expressways namely East Coast Parway ECP and Pan Island Expressway PIE in Singapore.
The Continuum is surrounded by several amenities like the shopping malls, I12 Katong, Parkway Parade, Katong Shopping Centre, City Plaza and many more. For local delicacies, food centres like Dunman Food Centre, Haig Road Market and Airport Food Centre are just some of the eateries outlet near to The Continuum condo.  Haig Girls' School, Kong Hwa School and Geylang Methodist School are some of the renowned schools in the Thiam Siew Avenue estate. Kampong Bugis and Kallang River URA transformation will bring great news to the new owners of The Continuum. An upcoming mixed used life style hub will take over former Kallang Airport which bring about more vibrancy in the area. A brand new residential precinct is coming up at Kampong Bugis which incorporates community interactions, environment sustainability and recreation all in one.
The Continuum latest information on the amenities and project details can be found at location map, latest updates and pricing. Feel free to make an appointment to view the showflat or call 61008187 to find out more on The Continuum located at Thiam Siew Avenue.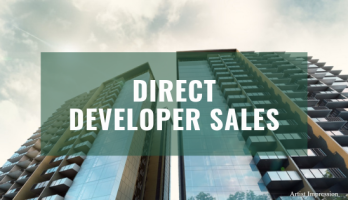 If you are interested to view The Continuum showflat, please book your showflat appointment through this official developer site directly or you can call +65 6100 8187 in advance before you coming down to view The Continuum Showroom. The showflat might be closed for cleaning on certain days and on weekdays for routine maintenance works or developer's events. Therefore, it is recommended to secure and book the appointment online first.
For interested clients whom had registered the showflat appointment  with us, you will be enjoying our Direct Developer Price with NO COMMISSION payable by you.
Do note that all balance units for sale at The Continuum by Hoi Hup and Sunway are based on first-come-first serve basis. If you would like to secure a unit at The Continuum by developer before heading down, we can only assist you to lock in only for a period of not more than 2 hours and is subject to management's approval.
The Continuum's price is subject to change without prior notice.
Freehold Luxury Condo at Thiam Siew Avenue
Brought to you by joint venture developers between Hoi Hup Realty and Sunway Developments, The Continuum is the latest residential development at Thiam Siew Avenue.  It consists of two freehold development land parcels that were landed pre-war semi-detached and bungalows of 9,000 to 10,000 sqft on an average. They were sold to developers at S$815M, the biggest residential site sold since 2018 round of property cooling measures.
The two land parcels is expected to yield several 17 and 18 storeys towers and at total of 816 residential units ranging from 1 to 5 bedroom units on a total site area of approximately 263,791 sqft.  The Continuum is located at an exclusive private enclave prime east coast District 15 of Singapore. Two major expressways such as East Coast Parkway ECP and Pan Island Expressway PIE are neat to The Continuum and it takes around 10 minutes to travel to Singapore Central Business District and Changi Airport.
The Continuum is a luxury freehold development that has the latest condo facilities like grand arrival hall, lounge , concierge services, lap pool, gym and lawn area. The well thought out landscaping is one of the highlights of this development, future residents will love to take the strolls with their love ones. There are spectacular views for various units of The Continuum and each unit layouts are equipped with the finest material and finishes to cater to the luxury real estate market. Baywind Residences is another new launch development in District 15 of Singapore.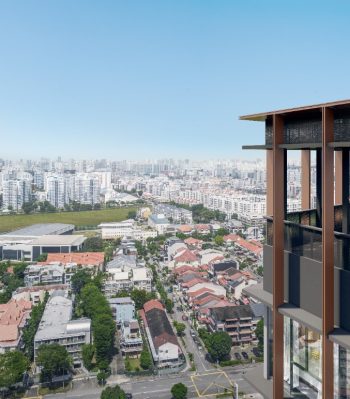 Kallang URA Transformation
The Continuum is surrounded by various major shopping malls, Parkway Parade, I12 Katong, Katong Shopping Centre, City Plaza and many more. If there are cravings for local delicacies  food centres like Haig Road Market, Dunman Food Centre and Airport Food Centre are just some of the eateries that the residents can go to. Haig Girls' School, Kong Hwa School and Geylang Methodist School are some of the top choices for schools in the Thiam Siew Avenue estate.
Hopeful residents of The Continuum will be excited to know that Kallang URA masterplan is taking finally taking shape in years to come. Both Kallang River and Kampong Bugis will bring about rejuvenation and vibrancy for the whole Kallang and East Coast estate. The former Kallang Airport will see brand new mixed used development that bring about life style concept to the residents. Kampong Bugis is going to be the new residential precinct that bring together recreation, community interactions and environment sustainability all in one.
Sport Singapore is bring the 'Kallang Alive!' Sports Hub area nearer to the community. The facilities include Kallang Football Hub, Singapore Tennis Centre, Kallang Alive Loop. The Kallang Alive Loop will see a new circular cycling and walking loop that leads to the airfield of the Kallang Airport and link up to the waterfront across Nicoll Highway and Stadium Boulevard.
With all the upcoming massive transformation coming up, The Continuum is one of the highly in demand freehold condo in district 15 Singapore. Feel free to call our developer hotline at 6100817 and make an appointment to view The Continuum showflat and receive the latest updates on pricing, floor plans, E brochure.
Book An Appointment to view The Continuum Showflat & get VVIP Discounts (Limited Time), Direct Developer Price, & Hardcopy E-Brochure. Guaranteed with Best Price Possible.
OR
Fill up the form on the right and get a copy of The Continuum Price, E-Brochure, and Latest Updates!
Strictly no spam policy.